A Christmas tradition returns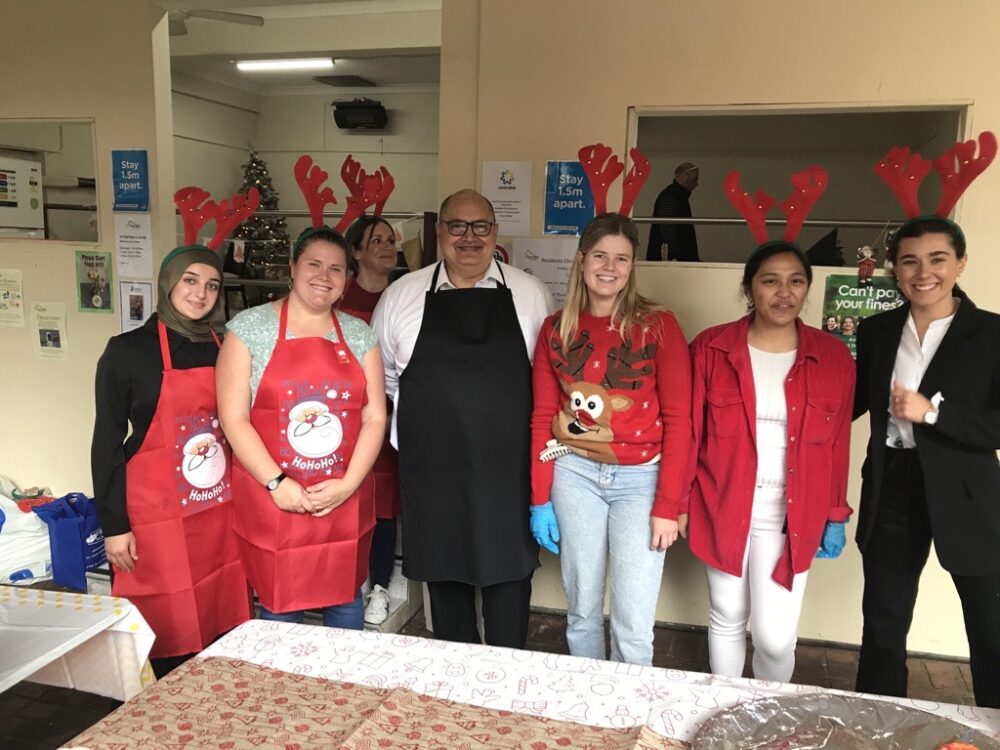 For three years, the traditional Christmas festivities at the Haymarket Foundation have been more muted due to COVID-19.
This year, the traditional shindig, generously hosted by legal firm Maddocks returned!
A special party was held in early December – with all the trimmings.
A marquee was put up in the courtyard – and Maddocks staff served up prawns, ham, roast pork, salad, veggies and trifle, to top things off.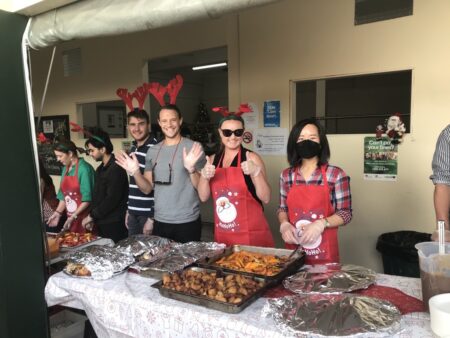 "Residents often are no longer connected with their families, so it's wonderful for them to feel remembered and cared for," says CEO Gowan Vyse.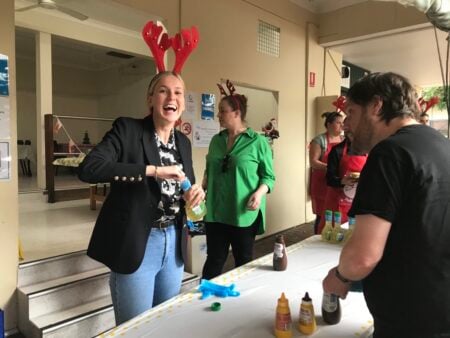 Some friends of the Haymarket Foundation also attended the event. Local elder Uncle Allen Madden gave a Welcome to Country and Member for Sydney Alex Greenwich and Councillor (Waskam) Emelda Davis from the City of Sydney – celebrated with us. They are pictured below with Haymarket Foundation CEO Gowan Vyse.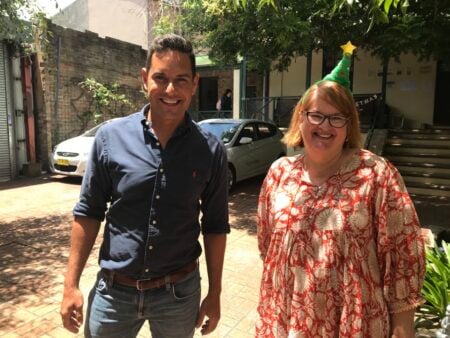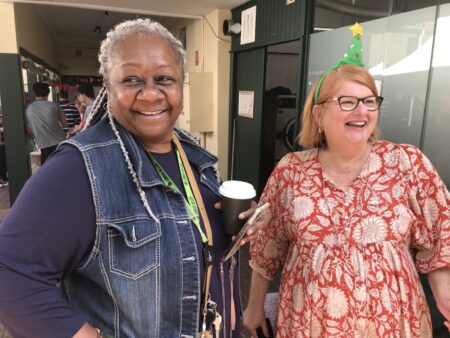 There were gift bags for residents – lucky door prizes and a digital jukebox, complete with Christmas tunes.
"It was a fantastic event. I have received unanimous positive feedback from all of our volunteers. They were so impressed with the whole Haymarket Foundation team and were thrilled to be a small part of the day," says Stuart Napthali, who is a Partner at Maddocks and is on the Corporate Social Responsibility team.
There will be a smaller celebration for residents on Christmas Day.
Your tax-deductible gift will make a difference to people experiencing homelessness.
Thank you for your kindness and compassion.