Neuropsychological Assessments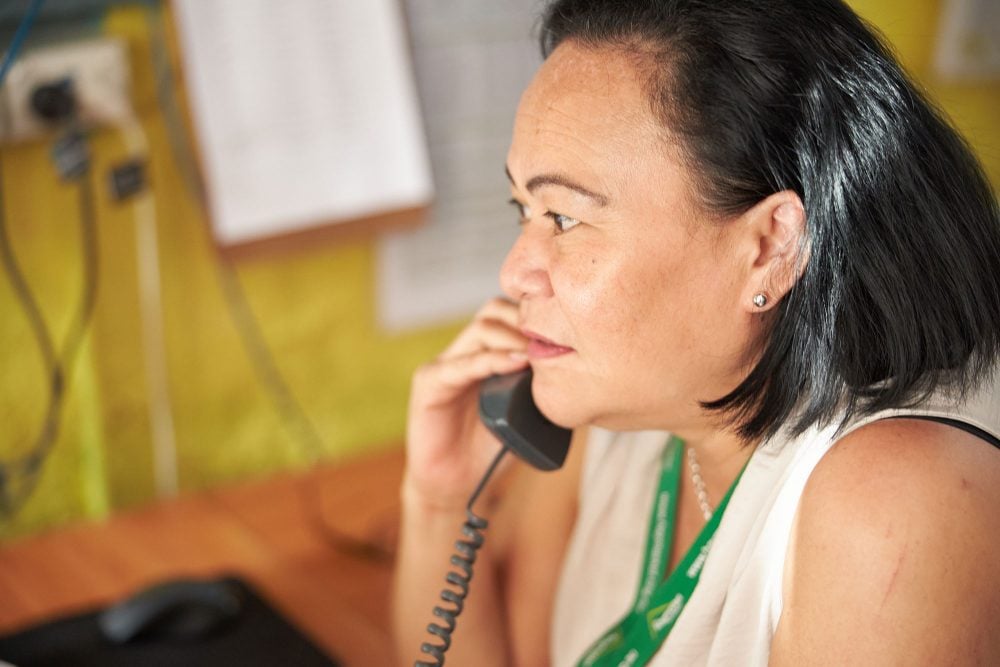 The Haymarket Foundation and Advanced Neuropsychological Treatment Services (ANTS) have launched a service offering free neuropsychological assessments for people experiencing complex homelessness.
Funded by a grant from the City of Sydney, the service will run until the end of 2021 with the aim of helping people experiencing complex homelessness access long-term housing with the appropriate post-crisis supports.
As part of this grant, ANTS and the Haymarket Foundation will be conducting world first research through Macquarie University to identify the neuropsychological profile of people experiencing complex homelessness as well what housing and post-crisis support pathways can be developed as a result of these assessments.
If you are interested in applying, or referring a client into this service please read the application process below
How can a Neuropsychological Assessment help you or your client?
A neuropsychological assessment is a comprehensive tool designed to establish a new diagnosis, clarify a prognosis, and help establish a treatment plan for you or your client.  An assessment can assist with a range of housing and support pathways including;
Accommodation and Housing
Help to complete a housing application, advocating for priority housing and/or changes to location (Social & Community Housing).  Help with navigating Supported Independent Living (SIL), Supported Disability Accommodation (SDA),  and Aged Care (ACAT) pathways.
Assessments can also help with identifying the required post-crisis supports needed as part of Housing First programs such as Together Home.
Physical Health
Help to inform treatment plans with a General Practitioner, Community Health & Outreach teams, as well as identify required specialist physician and clinician pathways.
Mental Health/ Cognition
Help to inform treatment plans with a psychologist or counsellor, Community mental health, support groups & peer networks.
Alcohol and Other Drug (AOD) & Harm reduction
Help to inform treatment plans and beneficial support groups/ peer networks (NUAA, AA, SMART, etc.),  Psychologist or counsellor (AOD focus), Harm reduction support and education, Detoxification unit, Residential rehabilitation pathways.
Finance, Income and Disability Supports
Help to complete applications for JobSeeker Payments (Newstart),  Disability Support Pension, NDIS Application, HASI Package, Financial counselling.
Legal
Support Lawyers or legal aid regarding current and/or pending legal matters, and/ or applying for a public guardian.
---
Application Process
Who should I refer?
A person with known or suspected cognitive impairment who may have experienced a brain injury or has a history of substance use disorder and/or mental health concerns, and who is experiencing complex homelessness.
Does my client meet the application criteria?
All applications are considered on an individual basis using the Demographics and Screening Questionnaire.  To register your interest, please download, complete and return the Demographics and Screening Questionnaire to neuro.assessment@haymarket.org.au.  A member of the Haymarket team will then arrange a time to discuss the application process in more detail.
Download the Demographics and Screening Questionnaire
What should the client and referrer expect if the application is accepted?
A Neuropsychological Assessment is a comprehensive tool that takes time to complete.  Referring Case Managers/ Clinicians will be required to compile and submit documentation as part of the application, pre-assessment, and post-assessment process.  Referring Case Managers are also expected to support clients in attending appointments.
What is involved on the day of assessment?
Approximately 3 to 4 hours, where the client will undergo standardised testing of their thinking and memory skills. The client will be asked to complete puzzles, remember simple words and draw pictures.
Who conducts the assessments?
Clinical Neuropsychologists from Advanced Neuropsychological Treatment Services (ANTS).
If you want more information
Email neuro.assessments@haymarket.org.au
This project is conducted under the auspices of Macquarie University and is funded by the City of Sydney.  
Photo credit: Joel Pratley.