Give someone hope as the cold weather comes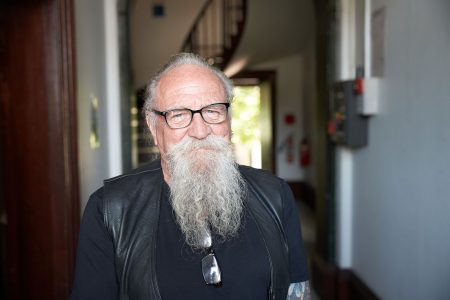 The Haymarket Foundation is different: we are local, secular and welcome everyone who is experiencing homelessness (or at risk) and is over 18.
We are known for working with people that other services can't: those who have co-occurring mental health, alcohol and other drug issues and frequently, lifelong trauma and disability.
It is far more than a meal and a bed for a night.
We work with people over the long-term to find housing, health and other solutions to complex issues.
With your help, we can take steps to end the cycle of homelessness and despair.
A tax-deductible donation of as little as $10 will help provide meals, fresh towels and bedding for one person for a day: and you can make their week with a donation of $70!
Food, fresh bedding and towels for five people – $50
Food, fresh bedding and towels for 10 people – $100
Food for all residents of our refuge for a day – $160
Toiletries and washing powder for all residents for a month – $300
Showers and clean clothes for all residents for three months – $2766
Thank you for your kindness and compassion.