Donate now: set the sun on homelessness this winter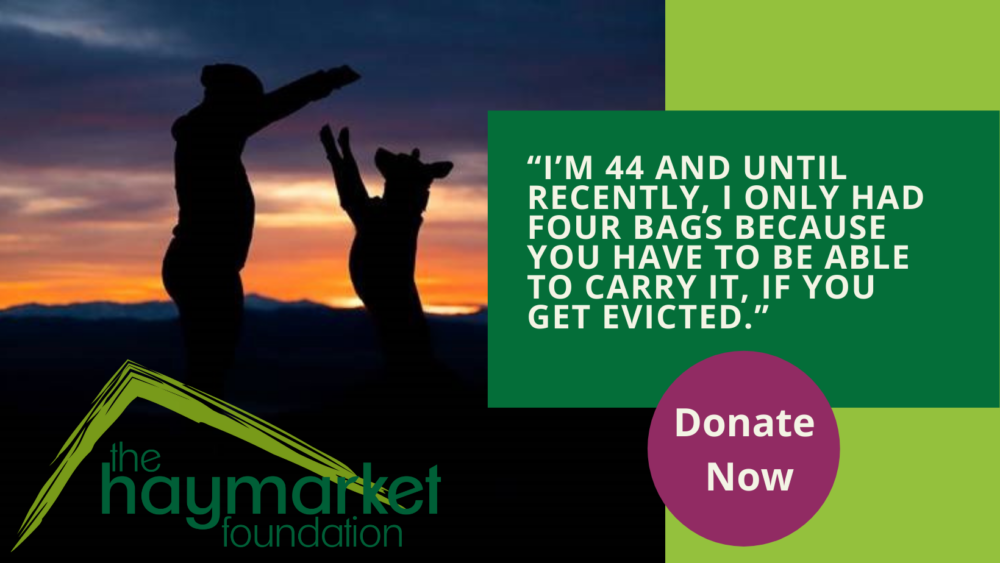 For the first time in years, Sunara won't be battling the cold and uncertainty of homelessness this winter.
Now she has a home, thanks to the diligent work of  the Haymarket Foundation, plus government funding after the pandemic.
While at first she was nervous – and excited – to get her own place, she's now settled in happily. She's also hoping to get a therapy dog.
"I'm 44 and until recently, I only had four bags because you have to be able to carry it, if you get evicted."
Sunara's apartment in Edgecliff is a sanctuary – a safe place to call her own. That's where she hopes to reconnect with her adult son, who spent most of his childhood in foster care.
"I grew up around Bondi and my sister lives in Moore Park: it's important to go to a place where you have community. I don't want to go to a suburb where I don't know anyone and have to start again."
This end-of-financial year, can you make a personally significant donation to help support people like Sunara get a fresh start in life?
Sunara's history of violence and mental health issues:
Her history involves domestic violence, a botched epidural, disability, depression, drug dependence and unsanitary social housing. (The government housing where she was raising her son flooded with raw sewerage four times.)
This latest move offers her dignity and fresh hope.
Thanks for considering the Haymarket Foundation for your tax-deductible donation this end-of-financial year.
About the Haymarket Foundation:
The Haymarket Foundation staff work tenaciously over months and sometimes years to stop the cycle of homelessness and alcohol and other drug issues.
Long-term housing and health solutions are found for people who are frequently turned away by other services.
The Haymarket Foundation is unique: it is a local, secular, charitable organisation focused on people experiencing homelessness and other marginalised communities in Sydney.
The Foundation works with people that other services are not able to: those who have co-occurring mental health, alcohol and other drug issues and frequently, lifelong trauma and disability.
It is far more than a meal and a bed for a night.
There are crisis accommodation facilities and other services for those who are at-risk or experiencing homelessness, plus alcohol and other drug counselling services.
How you can help:
Your tax-deductible donation to the Haymarket Foundation will make a big difference to people like Sunara who have so little – and have endured so much.
Thank you for your kindness and compassion.
Photo by Patrick Hendry on Unsplash