Congratulations To Valda, The Sydney Westfield Local Hero Winner!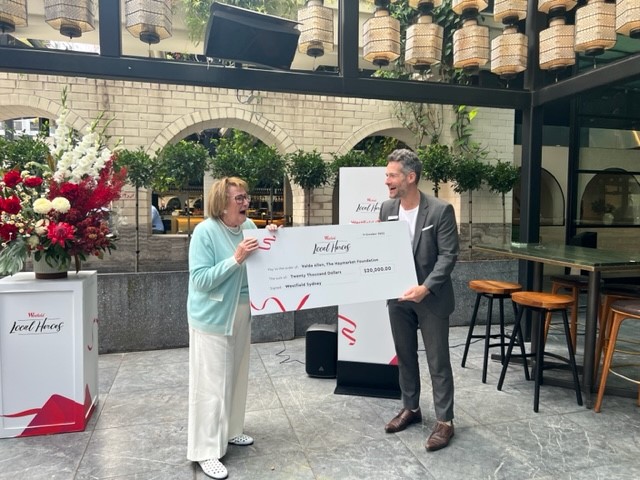 I am excited to announce Valda won the Sydney Westfield Local Hero!

The foundation will receive $20,000 to go directly to supporting our clients experiencing homelessness.

Congratulations Valda, an honour well deserved!
I attended the Sydney Westfield Local Hero event for the announcement of the winner. To our great delight Valda won!
Thankyou to all our supporters for voting, every vote counted towards our win.
The team at Westfield were wonderful, it was a proud moment to have Valda recognised for her tireless work. Haymarket is privileged to have a dedicated Quality Co-ordinator. Valda came out of retirement 16 years ago to take on the role where she works part time to ensure our service complies with safety and quality standards.
'I'm speechless', Valda said, caught by surprise as captured in the photo below, "humbled and thrilled to have won, because the prize money will be of such benefit to our clients".
We plan on attributing the funds to recreational activities for clients staying in our crisis accommodation centre. Art classes, yoga and gardening are some ideas from the residents and staff.
We could not have won without you. My heartfelt appreciation goes out to all our supporters.
Gowan Vyse
CEO, The Haymarket Foundation.