A few words from our CEO this festive season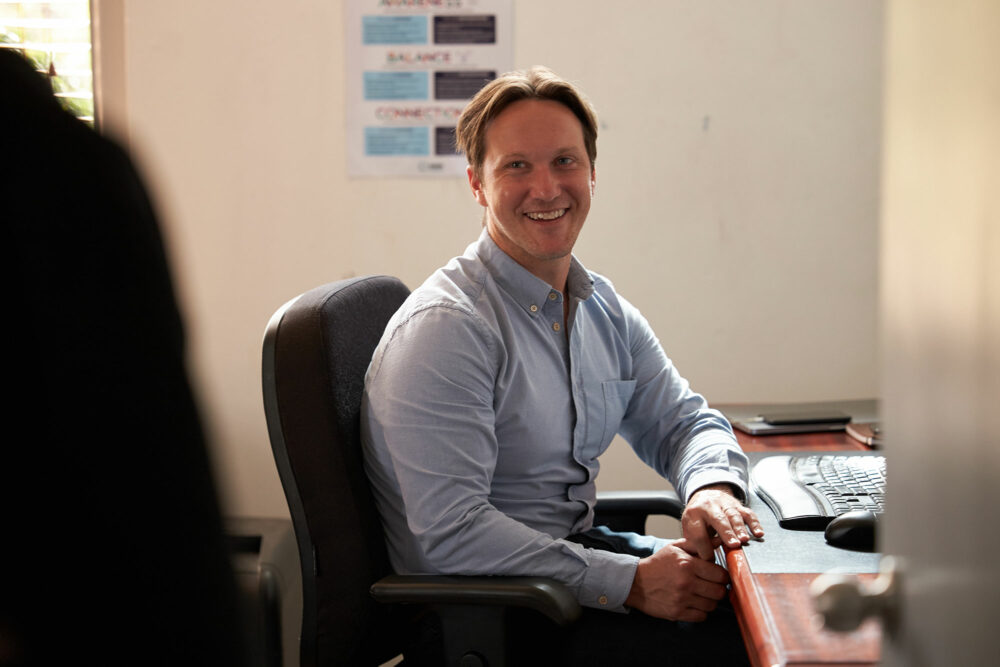 For many of us, Christmas this year will be a special time spent with our family and friends that we've missed during lockdown.
For some of our clients, Christmas is a difficult and lonely time typified by a decline in mental health and increased substance use.  To help, we try to bring a little joy each year with activities such as a Christmas party (supported by legal firm Maddocks), hampers for people in temporary accommodation and trips to the beach for some fish and chips.
Can you pitch in to support people experiencing homelessness this festive season with a nourishing meal or more?
How has COVID-19 affected the community the Haymarket Foundation  and what do you think the long-term effects will be?
COVID-19 had a significant impact on people experiencing homelessness, however there are some silver linings.
The impacts of the pandemic are quite pronounced in our community, as self-isolation is difficult when you are homeless or living in insecure accommodation. Many in our community also lost employment during the lockdowns. This was compounded by the digital literacy divide, as many in our community also had great difficulty accessing digital forms of service delivery due to not being able to afford internet connections.
We were, however, able to secure additional accommodation in hotels for clients during lockdowns, in which we were able to demonstrate the success of 'Housing First' models of care. In this, we use stable housing as a basis point to wrap around health and social supports.  I hope that the long-term impacts of COVID-19 are a longer-term transition towards this approach to service delivery.
How long have you been at the Haymarket Foundation and what changes have you noticed during this time?
I've been in the Chief Executive role at the Haymarket Foundation for just over four years and have noticed quite a lot of change, both within the organisation and throughout the community.
The internal changes that I'm most proud of are the adoption of holistic, integrated models of care throughout the organisation and the adoption of Value-Based Healthcare evaluation frameworks.
Externally, COVID-19 had led to several changes at a sector level, with the big changes being the shift to delivering services through the usage of digital platforms as well as the increased level of collaboration between services to achieve outcomes for clients.
Can you tell us a bit about your own career trajectory? What were your goals as a child and what are they now?
Since I was a child, I've always wanted a career that helped make the world a better place. While most of my family chose a career in health, I initially chose education, starting my career delivering literacy programs in remote Aboriginal communities in Cape York.
While continuing to work as a literacy teacher in Redfern and Ashfield with Rev. Bill Crews for several years, I developed a keen interest in how community impact could be scaled through effective program design and evaluation.  This interest kickstarted an intensive six-year journey of self-development and learning, in which I transitioned from a classroom teacher to the Chief Operating Officer of the Exodus Foundation, supporting Bill's efforts to help those experiencing homelessness.
Today, my career goals are the same at the Haymarket Foundation, albeit at a different scale.  I deeply enjoy designing and evaluating new models of care that make a difference to people's lives, as well as contributing at a sector level in my roles on the CESPHN Community Council and as a Director at Network of Alcohol and Drug Agencies.
From the CEO of the Haymarket Foundation Peter Valpiani
If you are able to help people experiencing homelessness this festive season, we would be so grateful for your tax-deductible donation: thank you for your kindness and generosity.