A new focus on Indigenous health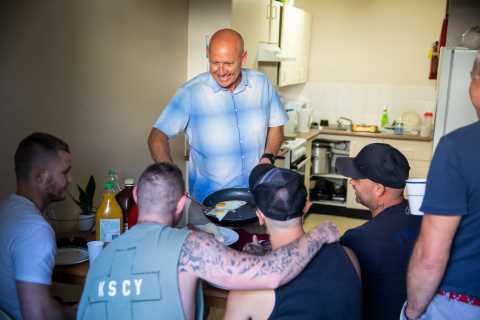 The Haymarket's renowned Bourke Street residential rehabilitation facility will have a tailored program focused on the needs of Indigenous clients, thanks to a grant from the NSW Ministry of Health.
The Program, which has been operating for 30 years, has one of the lowest relapse rates for graduates.
Indigenous clients are disproportionately represented in the program, but until now there has been no culturally appropriate material designed for this group.
"We are proud that we have good results for Indigenous people, with 60% of these clients successfully graduating from the program and not requiring further AOD services," says the Manager of the Haymarket's AOD programs, Paul Tratt.
"But we do not have Indigenous staff working on this Program and want to work with Indigenous clients and people with knowledge of the sector to improve the work and share knowledge," he says.
"We are grateful for the opportunity to improve our service and to address the recent drop in demand from Indigenous clients."
The Round 2 of the NGO Sector Development Grants were open to AOD service providers funded by the NSW Ministry of Health to improve access and equity for specific populations and the safety of clients while in treatment. The grant is being administered by the Network of Alcohol and other Drugs Agencies (NADA).