A road less travelled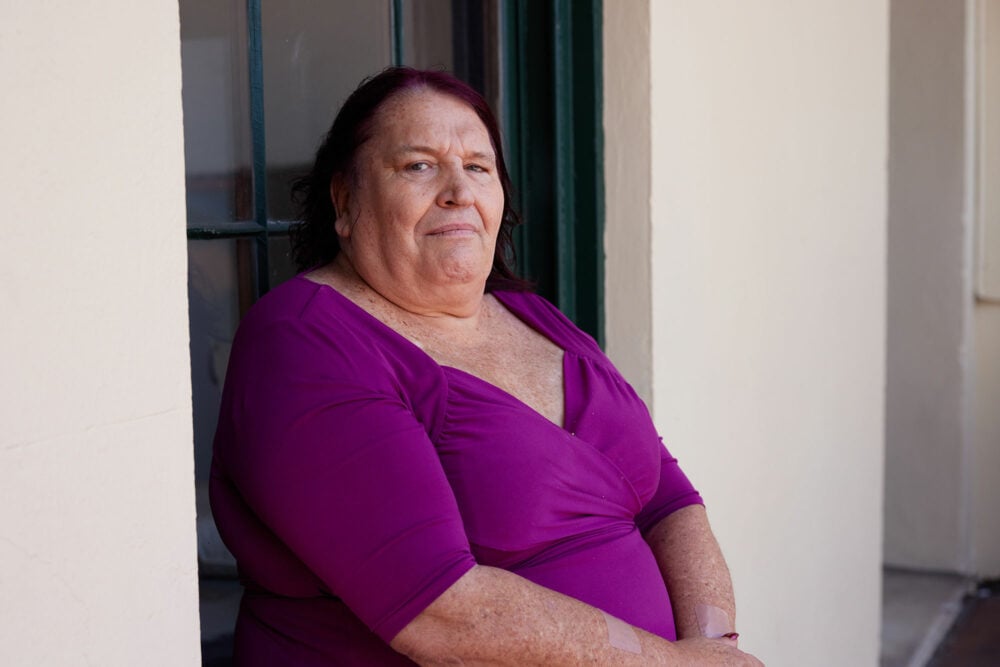 Cars have always been a feature of Ericka-Jayne's life: there was a successful smash repair business, later a period of stealing vehicles to help support a drug habit.
"I was known as the Seven Hills car park bandit. It went on for years until A Current Affair caught me."
While that landed some community service, life has since moved on from that cycle of homelessness and drug use.
There were momentous events when she stayed at the Haymarket Foundation's crisis accommodation facility in 2019.
"It was the last time I dressed as a man – for my mum's funeral," she says, noting her siblings did not welcome her transition.
"My drug use was masking this – being trans," she says. "I've known about this since I was five."
In the last few years, she's been living drug-free and has got her own place in Glebe – and importantly, her own car.
"The staff at the Haymarket Foundation were supportive – they helped me get the house and set it up."
She recalls one staff member telling her: "We can't make you give up drugs: it's up to you."
Ericka-Jayne still visits the Haymarket Foundation on occasion and has good relationships with her two daughters – and her ex-wife.
"She's my best friend," she says, adding that the magenta dress she is wearing used to belong to her former spouse.
"People say I should write my autobiography," she laughs. "It's a pretty good yarn – and it's turning out pretty well now."
You can help make a difference to people experiencing or at-risk of homelessness, by making a tax-deductible gift to the Haymarket Foundation.
– Thank you for your generosity and kindness.
Photo credit: Joel Pratley