A warm welcome for everyone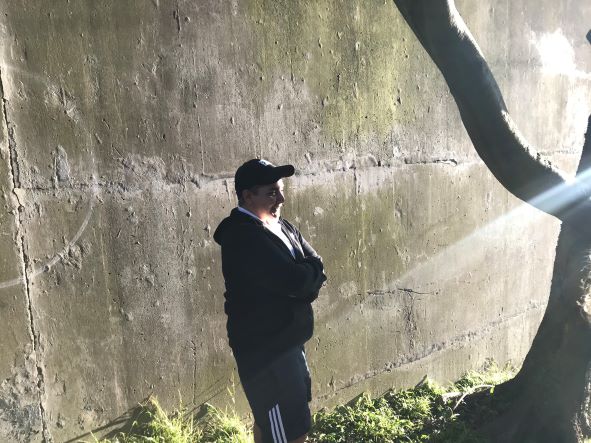 People experiencing homelessness like Tyler are frequently turned away: from housing and other essential services.
Here at the Haymarket Foundation, we know that homelessness and health are interlinked.
That's why we have started a medical practice dedicated to the health needs of this group – and to end of the cycle of homelessness and disadvantage.
No-one will be turned away because they can't afford to see a doctor, or because they don't have a Medicare card, for example.
And we will serve people like Tyler – who has multiple health issues like disability and drug use – without judgement and with a deep understanding of how each issue affects the whole.
"I'm 44 and until recently, I only had four bags because you have to be able to carry it, if you get evicted."
Her history involves domestic violence, a botched epidural, disability, depression, drug dependence and unsanitary social housing.
She knows that housing and health are critical for her success.
"So often when I ask for help, the doctors ask you questions which relate to trauma," she says. "It re-opens old wounds which can cause a person to use drugs again to try to help forget it."
The service, which will primarily operate out of a purpose-built facility in Central, will provide accessible ongoing health care to people experiencing or at-risk of homelessness, regardless of where they are living and even if they are a non-resident – such as a refugee, asylum seeker or international student.
The practice at Central will open its doors in 2022 and will allow doctors to complete forms for public housing more easily during their consultations with clients experiencing homelessness.
Additionally, the GP service will run alongside the Haymarket Foundation's existing crisis accommodation and other services, allowing for a wholistic approach to an individual's concerns.
"So often people experiencing homelessness just don't know where to start," says the Haymarket Foundation CEO Peter Valpiani. "We hope to be that one-stop-shop where someone can get immediate medical attention, but also longer-term help to find housing and support with their disability, for instance."
A doctor is already working part-time out of a practice on the site of the Haymarket Foundation's crisis accommodation facility in Chippendale.
*Tyler is not her real name. You can read more of her story in the Sydney Morning Herald 
You can help make a difference to people experiencing or at-risk of homelessness, by making a tax-deductible gift to the Haymarket Foundation.
– Thank you for your generosity and kindness.