A win for digital counselling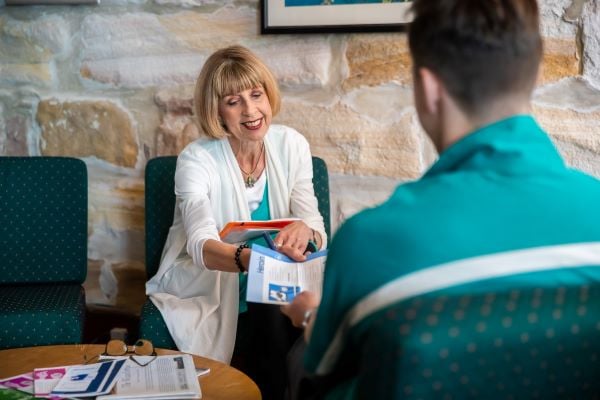 The Haymarket Foundation has won a significant grant to boost its digital counselling services for people experiencing homelessness.
The grant of over $30,000 from the City of Sydney will allow the Haymarket to establish digital consulting rooms in its offices in Chippendale and Woolloomooloo and to operate a mobile facility.
Through these three hubs people experiencing homelessness will be able to access digital drug and alcohol counselling during the pandemic and beyond.
Counselling is one part of the Haymarket's telehealth program, which also includes a pilot of GP consultations.
By establishing digital consulting rooms, the Haymarket will be able to ensure people experiencing homelessness can access counselling privately and that they can maintain social connection through work with professionals. They will be able to use technology they are comfortable with (either video conferencing, or on the phone), which they might not otherwise have access to.
Additionally, by using COVIU telehealth conferencing, clients will not have to download an app, which can be a barrier.
For the last few months, clients have only been able to access the psychologist and counsellor if they had access to a phone or some other digital technology. Barriers have been identified during this time with clients reporting they need help with connecting their devices and staying connected.
The Manager of Alcohol and Other Drug Programs at the Haymarket, Paul Tratt, says the Haymarket is encouraging clients to use the time available  to take advantage of counselling services.
"We know that drug and alcohol counselling has long-term benefit for people experiencing homelessness and will aid them in living independently, seeking stable accommodation and social connection.
"This is a wonderful opportunity to develop what we have already learned by working with clients digitally and to share knowledge with the sector, as there is very little literature on this," he says.
The six-month project will begin shortly.