Behind the scenes: crisis accommodation at Christmas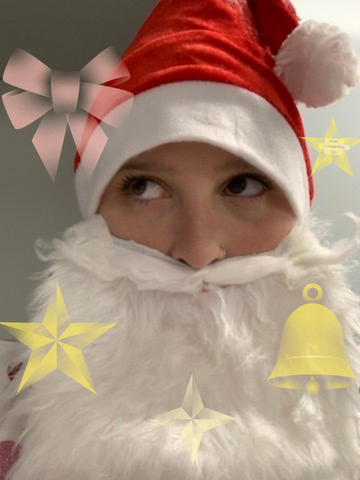 Frontline worker Michaella loves sharing Christmas with residents at The Haymarket Foundation.
I feel very lucky to be a part of The Haymarket Foundation team. Being a frontline worker in the crisis accommodation centre is a role I have cherished for the past three years.
Being a 24/7 centre, we work right through the holiday season, including Christmas Day. The team and I feel it is important to spread Christmas cheer and enjoy the festivities with our residents.
To give you a sneak peak into what it's like at The Haymarket Centre, I have worked the last couple of Christmases and must say it is a bitter-sweet shift to work!
While the festive spirit is high, we are conscious of the challenges people experiencing homeless face during this time of the year. We do our best to go the extra mile to give residents a special meal and gifts. Santa often makes an appearance.
Check out our socials for goings-on behind the scenes
In between the Christmas fun, we work hard to find long-term health and housing options for complex clients.
Addressing the needs and making a difference to vulnerable communities is a rewarding and fulfilling job – I feel truly blessed to be a part of the Haymarket Family.
If you are able to make a gift, it will be graciously accepted.
A huge thank you to those who have already donated – and supported us in other ways. We are beyond grateful!
Merry Christmas and best wishes for the New Year!
Michaella