For the love of dog!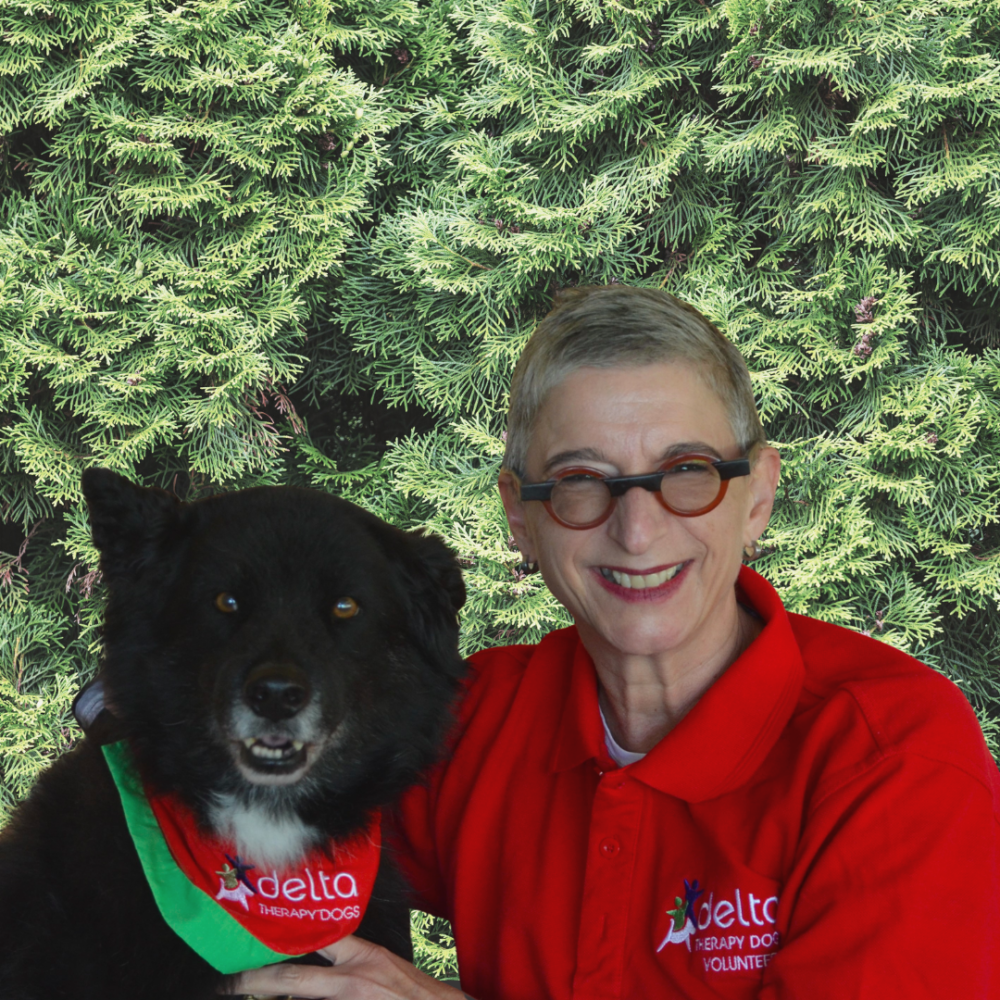 Every Monday morning for several years, Nicky Solomon and her dog Nell were the centre of attention at the Haymarket Foundation's crisis accommodation facility in Chippendale.
Residents – who have experienced homelessness – would pat the Border Collie-Kelpie and chat with Nicky.
"Coming to the Haymarket Foundation enriched our lives enormously," she says. "I loved developing the relationships with clients. I would spend time and hear bits and pieces of their stories."
The residents also enjoyed the experience.
"It was awesome: I loved it," says Lee of the visits. "It was great to have such a friendly dog and lovely lady to talk with."
The team have been assessed to be a part of Delta Therapy Dogs' volunteer workforce.
State Program Coordinator for Delta Therapy Dogs in NSW and ACT, Kyla Walker says the work may appear effortless – but the program has been proven to have benefit for people who may be isolated.
"Our volunteers visit people in hospitals, aged care facilities, and students who are adapting to new ways of learning," she says. "The visits lift people's moods and help them engage with other people in a more informal and natural way."
But now that Nell is 12 years old, she needs a different environment – and won't be returning to the Foundation.
The Manager of Homelessness Services and Clinical lead, Grace Rullis, says they will be missed.
"We loved their visits so much. They have been such wonderfully generous volunteers and we so appreciate all they have done for the residents and Foundation," she says.
While they can't be replaced, the Haymarket Foundation is hoping another generous volunteer owner and dog assessed with Delta Therapy Dogs will be walking through the gates in coming months.
You can make a lasting difference to some of the most marginalised and discriminated members of our community through your regular support of the Foundation's work to end homelessness. Thank you!