HAYMARKET IN THE MEDIA: Opinion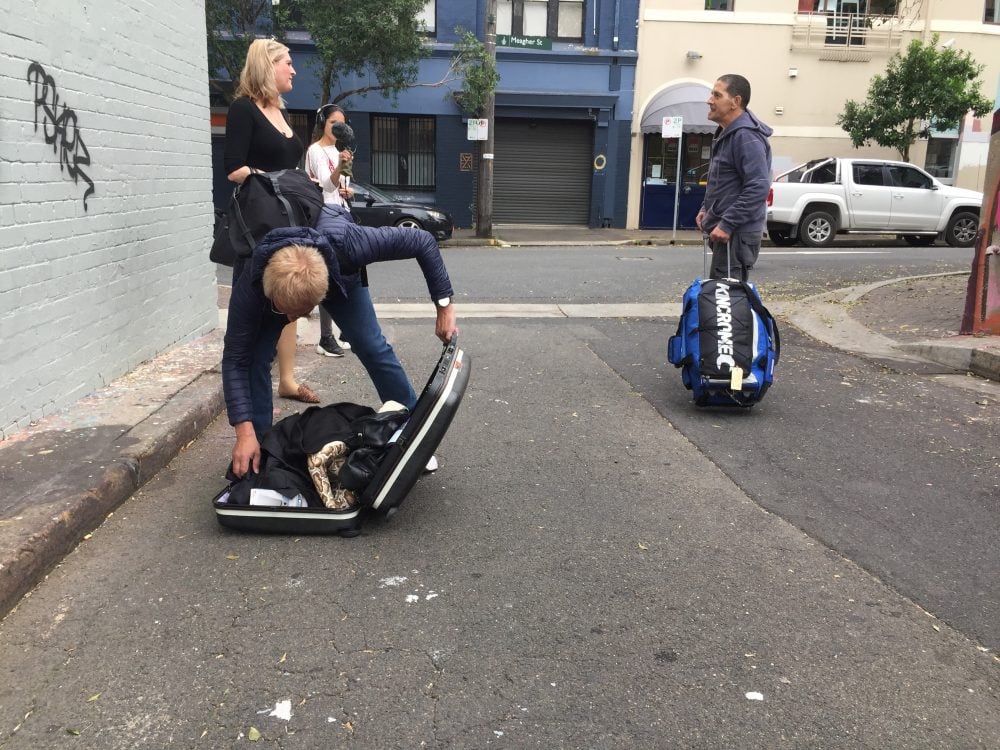 A group of people experiencing homeless are still in temporary accommodation, waiting to see if and when they get social housing.
George, who has case workers at Sydney's Haymarket Foundation, writes that more social housing needs to be built to help stop homelessness.
This piece first appeared in Pro Bono Australia.
OPINION:
When you're sleeping rough, you worry about what will happen to you when you go to sleep. It's not much better when you're awake: it's an all-day job to keep going when you've got nowhere to live. It's tiring carrying your stuff around and finding a place to have a wash and a meal.
That's why I've really appreciated being in a hotel, for the duration of the pandemic. It has made me feel like I am a legitimate member of society. I'd just have to put on a suit and anyone would think that I'm in town on business.
People who are homeless come from all walks of life: you just can't tell.
I used to work in IT for many years and I had a bit of money set aside, but due to tax reasons, that all went. I wasn't eligible to get CentreLink for a good year or so. I lived with a girlfriend who went back to Japan and I couldn't maintain the rent on the house.
So it did come as something of a surprise when I found myself homeless. One day, you're planning to buy a new car and a few days later, you're knocking on the door of a homelessness service provider, asking for a meal. Intellectually, you know it can happen, but you don't think it's going to happen to you.
Now that I've been living in my own space for a few months — with the support of caseworkers from the Haymarket Centre – I feel like I could probably look for work again. Now I've got a base and an address to put on my CV and on other documents, it makes other things possible.
Even getting around town is easy now: it takes me less than half an hour to get to Newtown on a bus. Previously, it would have taken me all day to get there, with all the stuff you have to carry around. Plus people know your situation immediately: and they judge you for it.
What I've learnt from being homeless is that I try not to stereotype people, because it happens to me and I don't like it. I give someone who is homeless credit and when I see they have some new clothes: I think, well, why not? Why wouldn't they have new clothes?
One of the other things about homelessness is the unpredictability and uncertainty of it all.
This is even playing out now. Some of the people who came to the hotels have been given permanent housing – which is great. But there are others who were in crisis accommodation, like me, who are still waiting.
While I am grateful that I'm in good accommodation until the end of September, what I really want to do is to end the moving on and to have a permanent home.
Housing is a basic human need: it's just not an optional extra. I've previously owned a home and understand the stressors, particularly people working from home during COVID-19 as I used to work from home when I worked in IT. From my point of view, I support financial incentives for people to renovate their homes. However I think more needs to be done so the needs of both home owners and non-home owners. It's really hard to see the government give money for people to simply renovate their homes, rather than give other people somewhere to live in the first place. I'd like to see a commitment for more social and affordable housing, which would ensure a more holistic and realistic Government response, while also making it a bit easier for people like me.
I'm hoping that this stay is the start of a new chapter in my life. If I were to transition from here to a Department of Housing property, possibly in the inner west of Sydney, where I lived from the age of 18, this would fulfil one of my core needs and hopes around re-legitimising myself and my feelings about myself as a normal working and contributing member of the community.
I'm 53 now: I'm not hoping for a miracle, just a place to live and a bit of support.