Collaborating on health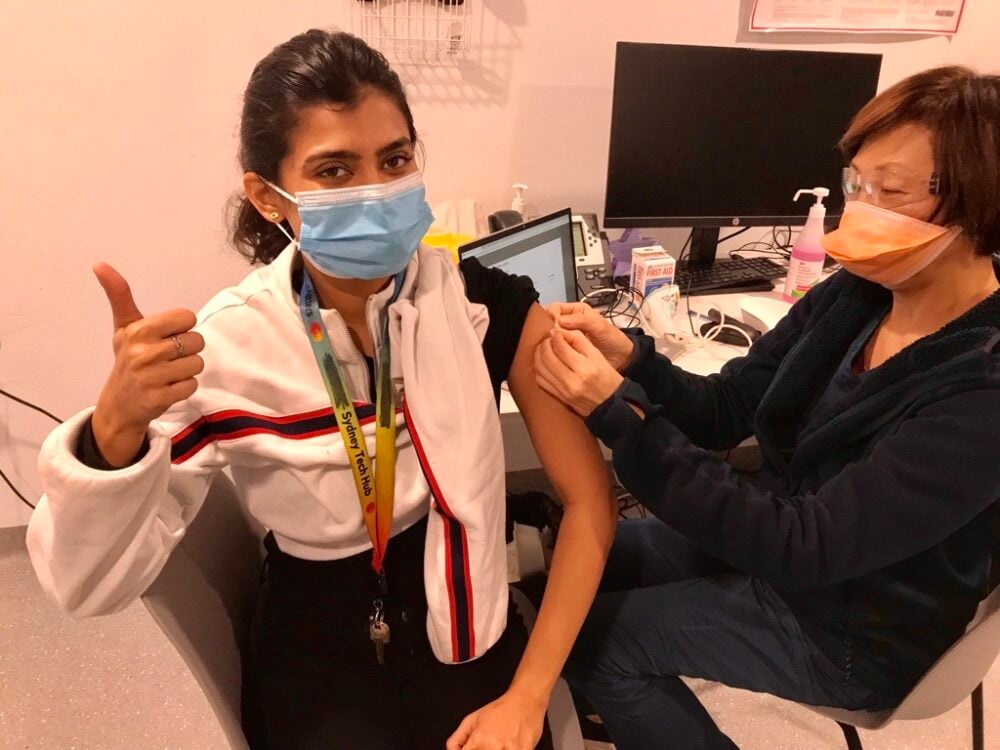 Support worker Henna gets vaccinated on-site
Residents at the Haymarket Foundation's crisis accommodation facility are amongst the most marginalised and complex in terms of their health needs.
Most don't access services in the broader community.
With that in mind, we are working with health partners specialising in homelessness to provide a comprehensive health service for our clients.
A doctor is working out of our medical practice on-site in Chippendale one day a week, to support our residents, who have some of the most complex health problems including physical health mental health, drug and alcohol issues and HIV.
We know that it is critical to for them to receive appropriate care, referral to other health services and for support with housing applications.
So far clients have had medications updated and referrals for dental work and sleep studies.
While the doctor can manage the complexity of their health needs, the accompanying nurse offers primary health consultations, vaccinations and other procedures.
In the meantime, we've been helping support our clients access the monkeypox vaccine where appropriate and we've also been offering the fourth COVID-19 and flu vaccine on-site for clients and staff.
Please give generously to help people experiencing homelessness
PS: Any gift over $2 is tax-deductible.
Thank you for your kindness and compassion!