Helping prevent homelessness during COVID-19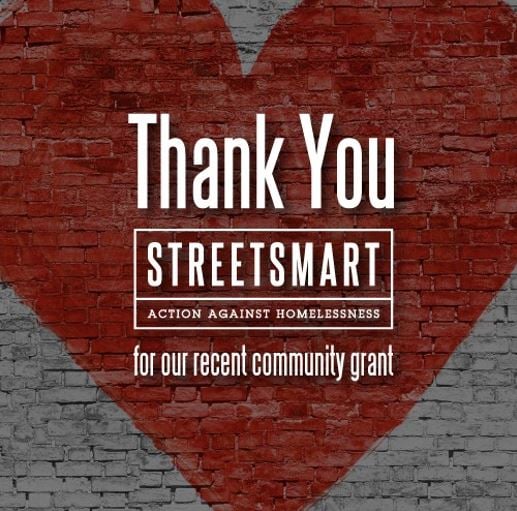 Two teenage girls who had experienced homelessness, then lost their jobs due to COVID-19, are the first to get support from a new stream of funding being administered by the Haymarket Foundation.
The pair, who had been staying in a girls' refuge, received money to help them find their feet and establish tenancies in Sydney.
The money has been made available by StreetSmart Australia to help support people experiencing homelessness during the current pandemic.
"While people experiencing homelessness are always vulnerable, due to their housing and health needs being interlinked, they are particularly at risk at the moment," says the CEO of the Haymarket Foundation, Peter Valpiani.
"We applaud StreetSmart for offering this vital support, to help us reach the people in need before the crisis escalates," he says.
The grant of $10,000, which is being administered by the Haymarket Foundation, is open to all service providers supporting people experiencing homelessness during the pandemic.
Geoff Hills, Chief Operations & Fundraising, StreetSmart Australia says the need is urgent across the country.
"Throughout this COVID-19 crisis StreetSmart has been continually checking in with our community partners and one thing rings true for every one, they need funds right now. We quickly set up an Emergency Response Fund to help charities like the Haymarket Foundation so they can continue to provide vital services to their communities. We're all in this together," he says.
The money is being used for brokerage to adaptively support people with essentials such as food, medicine, infection control equipment (masks and hand sanitiser), as well as mobile phones and data to support access to telehealth and case management.
In addition, the Haymarket plans to use some of the funds to provide essentials packs with medical, food and other provisions for people moving to temporary accommodation during the crisis.
StreetSmart is also planning on supporting those in temporary accommodation with SmartMeals, which will both provide nutritious food and support local businesses which are feeling the strain of COVID-19 on business.