Join us for a night of comedy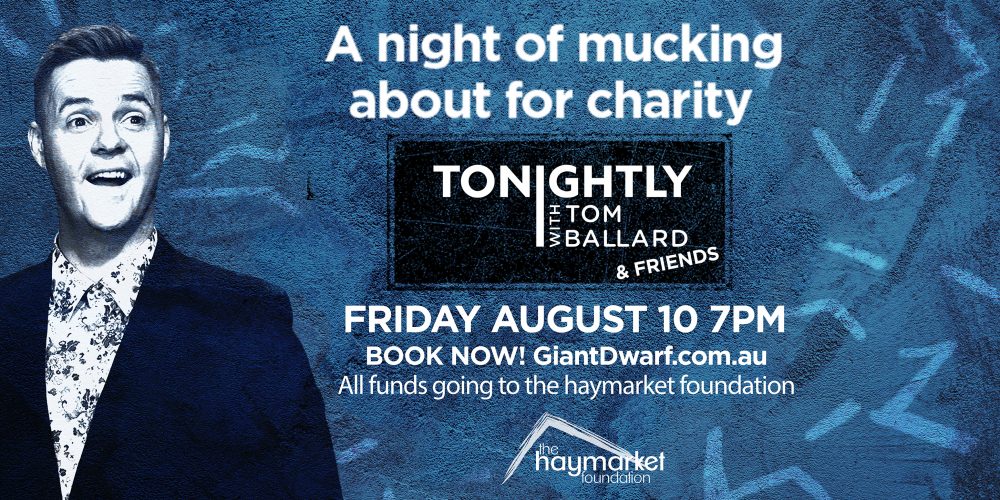 On Friday the 10th of August, the crew of Logie-less TV show Tonightly (Tom Ballard, Bridie Connell, Greg Larsen, Greta Lee Jackson, Nina Oyama) will put on a big fat night of comedy for Homelessness Prevention Week.
Featuring the cast and friends of the show telling jokes, performing sketches, singing songs and probably doing a little dance or something, this night is guaranteed to make you laugh like this hahahahahahahaha.
All funds raised will be donated to The Haymarket Foundation.
Address
199 Cleveland Street, Redfern, Sydney, 2016, Australia
Courtyard bar opens at 6pm. Show starts at 7pm.
Giant Dwarf is a licensed venue. Anyone under the age of 18 must be accompanied by a parent or guardian.