Omicron: how homelessness services are faring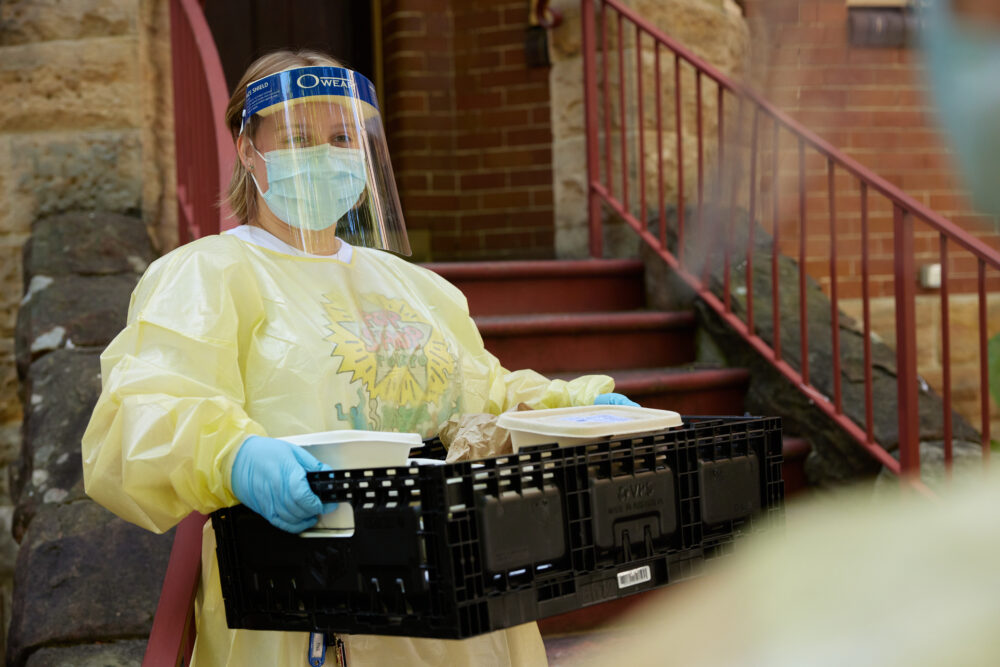 Frontline workers have been under extra stress during the festive season, with many working extra shifts as colleagues test positive, or are forced into self-isolation.
This comes as many residents in the Haymarket Foundation's crisis accommodation facility were also affected by Omicron, despite increased infection control.
Those residents have now recovered and returned to the refuge in Sydney's Chippendale.
"We rightfully hear a lot about the health and aged care sectors – but it's a similar story in homelessness services," says the CEO of the Haymarket Foundation, Peter Valpiani.
Mr Valpiani, who was quoted in the Guardian, notes that the shift to 'personal responsibility' has been particularly difficult for vulnerable communities.
In one instance, a client of the Haymarket Foundation had just got a job – but was a close contact and was not able to access a rapid antigen test, nor disaster payments.
To help support clients like these, case workers have changed how they deliver services and support people, doing more outreach to social and affordable housing.
"It's been almost two years of hard slog for our frontline workers – they are wearing full PPE in hot temperatures and maintaining infection control for residents – something that was not part of their job description a few years ago."
At one point, around a quarter of staff had tested positive.
"We've had to be really flexible to help support the staff who were able to work," says Mr Valpiani. "Administration staff have worked overnight to help pitch in."
The Haymarket Foundation has had extra costs during this wave, as it took the precaution of buying a supply of rapid antigen tests before they became available through the Department of Communities and Justice.
You can help make a difference with a tax-deductible gift to break the cycle of homelessness and despair. Thank you for your kindness and generosity!
Photo credit: Joel Pratley