A winning approach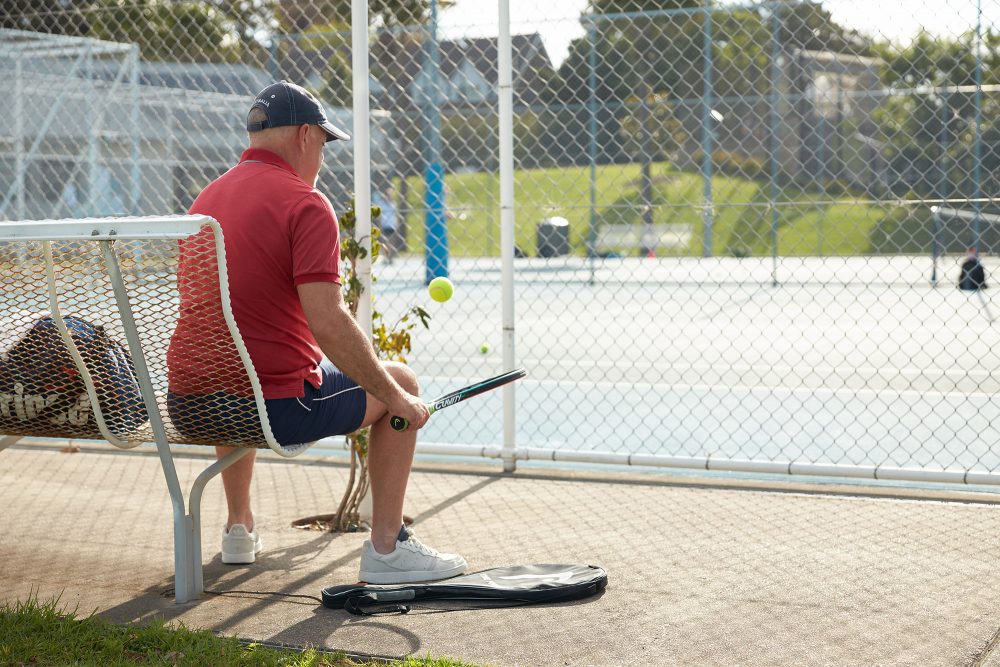 When Julian* left the Haymarket Foundation's Bourke Street Program, not only had he abstained from alcohol and other drugs for 18 months, he had also established a new career, learnt how to budget and rediscovered a love of tennis.
"I have a game with men who are much younger than me and I'm still competitive. It's a great way to meet new people and have fun," says Julian, who is now living in Sydney's East and working part-time in the transport industry.
"My entire 40s are pretty much erased from my mind: I was either drunk or high. Names, dates and places are a blur," he notes, adding that towards the end he was "homeless, penniless and had run out of favours".
The former public servant finally entered rehab, then took part in the Bourke Street Program, which he credits with helping him reappraise his life and direction.
"If you don't have the support of going to Mum's basement after rehab: where do you live, what job do you do? The Bourke Street Program is the missing link: it is the safe place that gives you the time and skills to plan your next steps," he says.
"I have a life-long friend through the program: we speak every day," he says. "In what other universe would a middle-class ex-public servant have a friendship with a plumber who is half his age?"
Julian adds that he always felt "safe and respected" as a middle-aged gay man in the program: "It's truly a diverse and welcoming place."
This winter, you can double your impact for people experiencing homelessness . (We are so lucky to have generous donors match gifts dollar for dollar, up to June 30. And any gift over $2 is tax-deductible.)
Thank you for your generosity and kindness.
*Not his real name.
Photo credit: Joel Pratley