Outreach food packs for people experiencing homelessness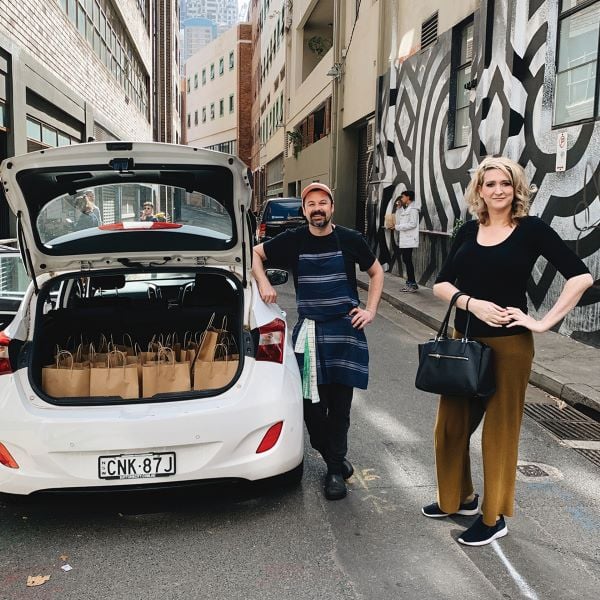 The Haymarket is part of an innovative program providing meals to people experiencing homelessness, while supporting a local café during the economic downturn.
StreetSmart Australia has developed and implemented the SmartMeals program, which feeds people and saves jobs.
Single O Café in Surry Hills provides 30 meals a day for the Haymarket's clients who are currently in hotel accommodation, reducing their risk of infection of COVID-19.
"The food has been top notch so far. I've loved it!" says one man in his mid-30s.
Geoff Hills, Chief Operations & Fundraising, StreetSmart, says the program has double the impact.
"We are leveraging our 17 years of partnership with the hospitality industry to provide much needed food services to frontline homelessness organisations and groups. This is providing a practical and local solution to support as many people as possible through this pandemic."
"We are proud to be able to provide on average 300 meals per day to nine charities supporting eight hospitality businesses," he says.
The staff at Single O café in Surry Hills have worked closely with the staff at the Haymarket to ensure the meals are nutritious, tasty, suit the clients and travel well.
"As a café with a social conscience, we are thrilled to be part of this partnership," says chef Ben Hopkins  from Single O Café.
"We know that meals are far more than something to keep us fed, they also help nourish the spirit. We try to make them as enjoyable as possible to help break up the day and the isolation that many feel at this time."
The meals are dropped off to the clients once a day by the Haymarket's case managers.
"We are grateful to StreetSmart for their generosity and for their initiative – and to Single O for being so welcoming and providing such great meals for our clients," says the CEO of the Haymarket Foundation Peter Valpiani.