Stitching together a new future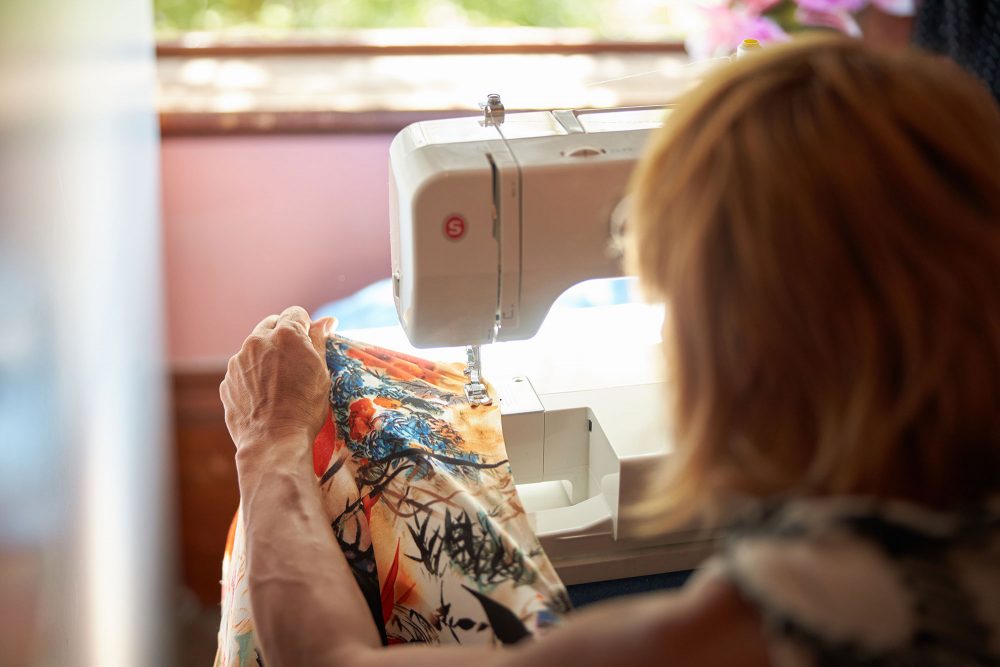 Hendra was just 19 years old when they met their long-term partner, an older Australian man, in Indonesia.
They migrated to Australia and lived in a large home in Sydney's Drummoyne for more than 20 years. The couple travelled frequently and Hendra pursued an interest in dressmaking.
Around eight years ago, Hendra was kicked out, when Hendra's partner started a relationship with a young man.
"I didn't know I would be homeless in Australia," they said. Their drinking escalated: a situation which led to a number of stints in jail, including in a male prison. This was particularly problematic as Hendra identifies on the non-binary/trans feminine spectrum.
In between, Hendra kept returning to the Haymarket Centre – a place where they felt safe.
But this time is different: Hendra is not drinking and has taken up an old hobby.
"I like sewing because I like being creative," says Hendra. "I go into second-hand clothes shops and I redesign dresses and other items."
Hendra's case manager noted that they were hand-stitching fabric and organised for the purchase of a sewing machine.
Sewing is also a connection with the past: "I thought it would help with my memory."
Hendra has also been engaging in weekly counselling through the Haymarket's Alcohol and Other Drug Counselling Service.
The case managers are coordinating support across a number of external agencies and are working on a comprehensive NDIS plan which will allow Hendra to live independently, with some home supports to help with cognitive impairment as a result of drinking and complex trauma.
"A house is very important," says Hendra. "It would be like a dream … It would be precious."
You can help make a difference to people experiencing or at-risk of homelessness, by making a tax-deductible gift to the Haymarket Foundation.
– Thank you for your generosity and kindness.
Photo credit: Joel Pratley