Turning a new leaf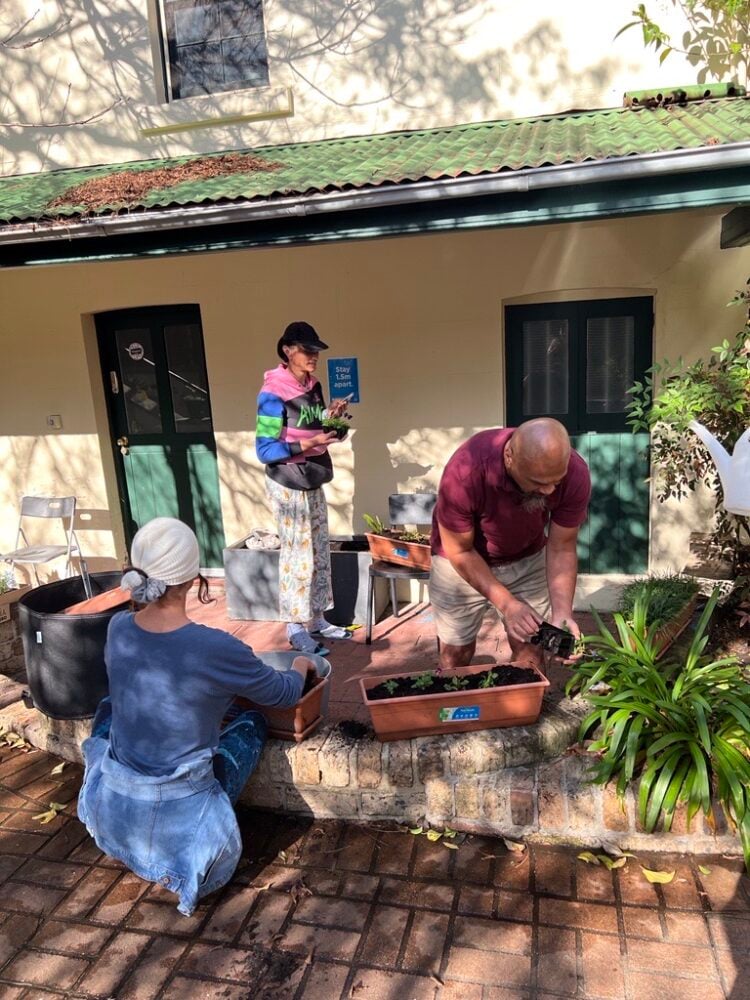 Some residents at the Haymarket Foundation's crisis accommodation facility are digging into a new hobby!
Several residents have been involved in some gardening in the last few months – and are keen to do more.
One has been employed in a landscaping business.
CEO Gowan Vyse, a keen gardener, hopes to make this part of a larger suite of activities to improve the organisation's environmental sustainability.
"Our residents sit outside a lot and we want to do some landscaping to make the space more welcoming and restful," says CEO Gowan Vyse. "Gardening is also very calming for everyone, particularly for people living with mental illness."
Sustainability:
The Haymarket Foundation is working with neighbour and sustainability expert Michael Mobbs to grow some food and reduce waste.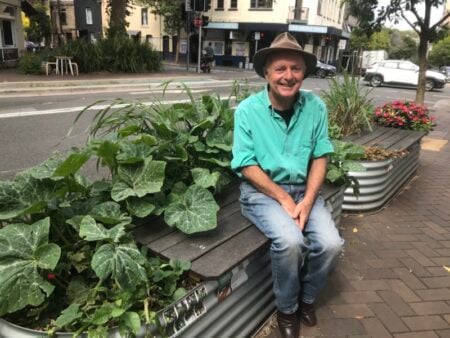 The organization plans to purchase food composters (pictured), which are also used for seating and planter beds.
"I love Chippendale and sustainability, so it's really great to be able to give back to a really grassroots and valuable, local organization," he says.
"One local café has reduced its food waste by two-thirds using these compost seats – and we hope that it will make a big difference to the food waste and cost savings for the Haymarket Foundation too," he says.
He predicts the food waste for the shelter could be eliminated.
Michael Mobbs has also offered to conduct gardening workshops with residents and to give seeds to grow vegetables.
While the Haymarket Foundation does not own the property in Chippendale, it is hoping to invest in other infrastructure which could have a benefit on the environment, including water tanks.
Your tax-deductible gift will make a difference to people experiencing homelessness.
Thanks for your kindness and compassion.