Vote for Valda to win $20,000 for our homeless clients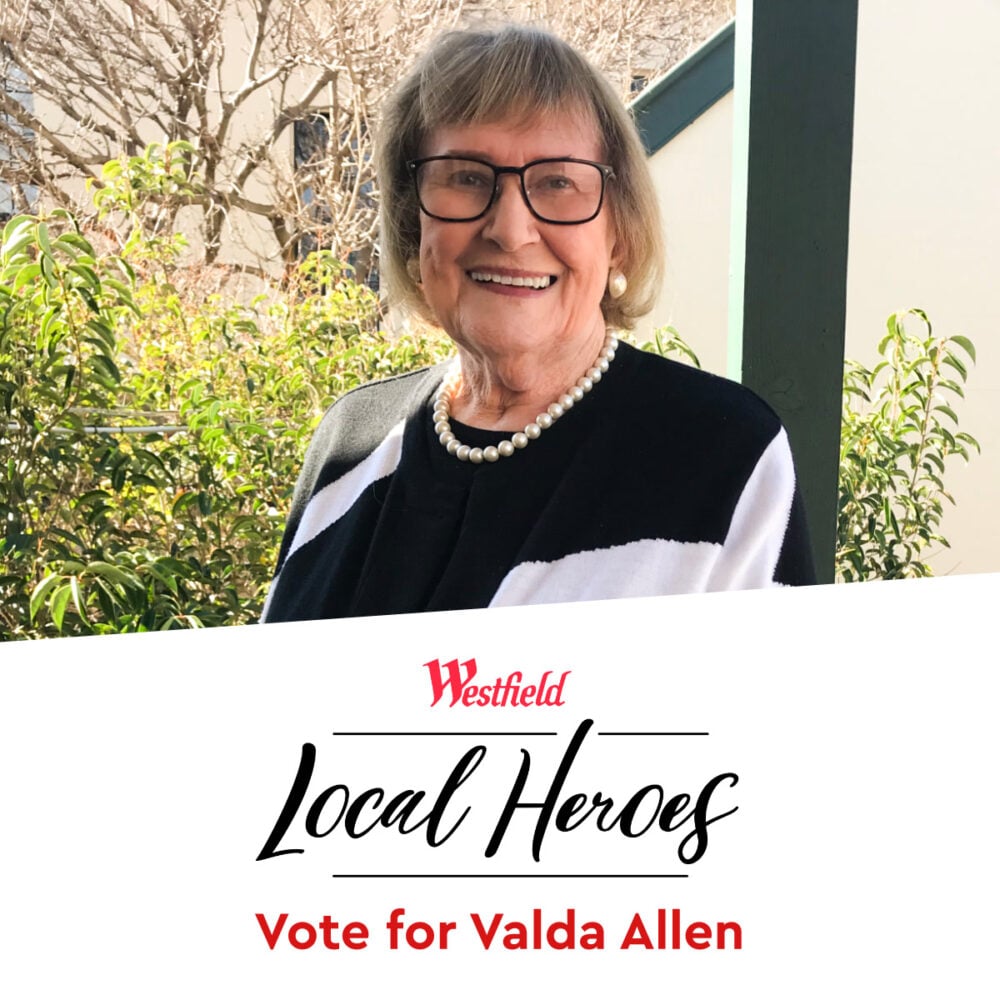 Please vote for our Quality Coordinator, Valda Allen, in Westfield Local Heroes! 
If Valda wins the most votes, we will receive a $20,000 to go directly to supporting our clients experiencing complex homelessness.
Valda Allen works tirelessly behind the scenes to help provide support for homeless people in the Sydney CBD.
Valda came out of retirement 16 years ago to take on the role of Quality Coordinator at the Haymarket Foundation, where she is employed part-time to support Sydney's most vulnerable people. When it's busy, she regularly volunteers around the clock!
Her background in critical care nursing has been invaluable to the foundation. She improves policies, works to ensure the safety of staff and clients, kept the crisis accommodation open during Covid-19 and regularly leads a daunting program to secure accreditation from Australian Council on Healthcare Standards.
Our foundation offers crisis accommodation for up to 28 people a night, many of whom suffer from a complex combination of mental illness, addiction, lifelong trauma and disability. More people are supported through outreach and residential rehab
programs.
Many of the 850 people the foundation works with each year have slept rough in the city or were in unstable accommodation.
Valda is proud that the foundation offers long-term support and works with people to find sustainable solutions that help them build a new future.
She feels humbled to be nominated as a Westfield Local Hero. "Nothing is more motivating than being part of a worthwhile cause," Valda says.