Walk with us towards a brighter future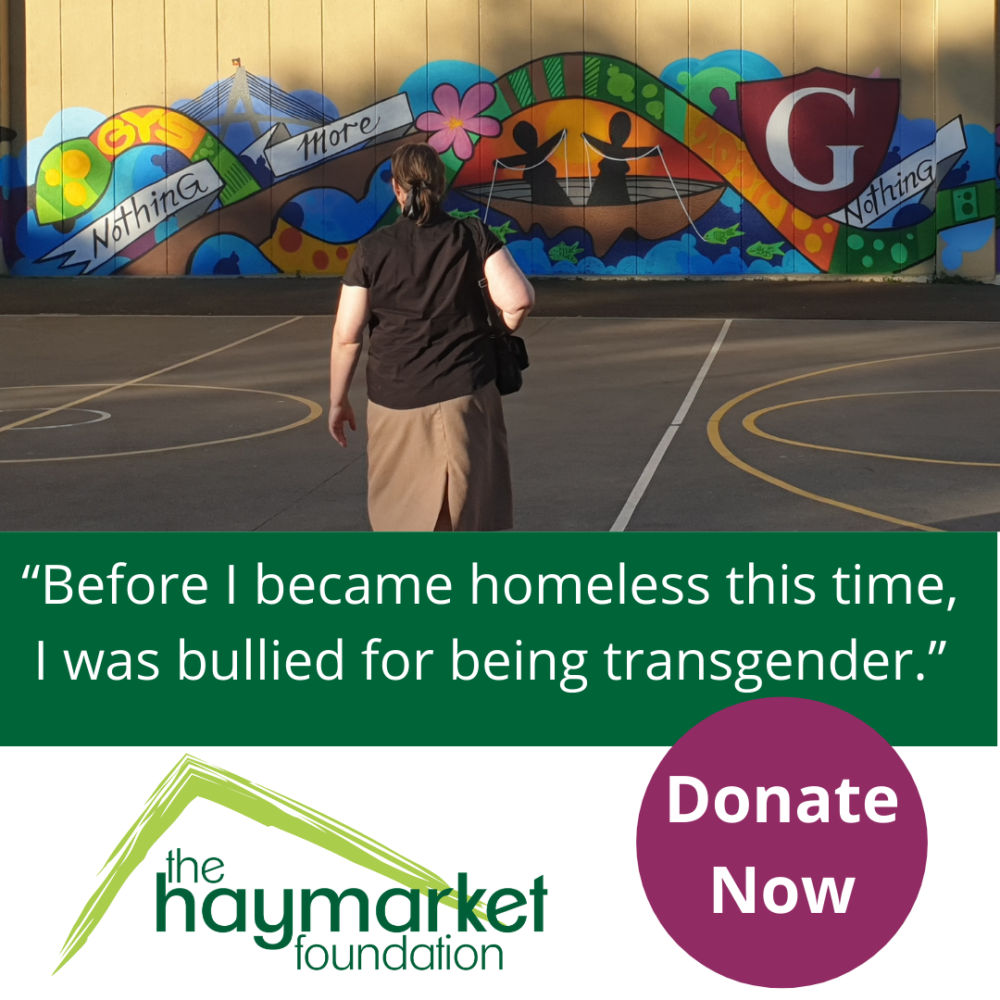 After being harassed for being transgender, Samantha was forced to flee her home in country Victoria. She found herself homeless in Sydney.
It was not the first time she had faced such danger.
"Quite often I would have to pack a bag and run in the middle of the night," she says.
Arriving to safety:
It has been a long road, but Samantha finally arrived to the safety of the Haymarket Foundation in late 2020.
She spent several months with the Foundation, being part of a unique living skills program, before finally being housed.
"I'm living the dream: I'm living on Broadway!" says the long-time fan of musical theatre.
Critically, Samantha's apartment is a place where she feels safe.
"It is secure. I don't need surveillance cameras. You don't get in that front door, unless someone lets you in," she says.
She adds: "Everyone here is quiet, they are respectful."
Building a new life:
From here, she plans to build a new life, training in hospitality.
"I want to be a waitress," she beams. "I'm hoping to pick up some casual shifts in one of the restaurants around here: somewhere I can walk to and from."
This end-of-financial year, can you make a personally significant donation to help support people like Samantha get a fresh start in life?
About the Haymarket Foundation:
Here at the Haymarket Foundation, we work over months and sometimes years to help people like Samantha get permanent housing. We also help with alcohol and other drug issues.
We work with people that other services are not able to: those who have co-occurring mental health, alcohol and other drug issues and frequently, lifelong trauma and disability.
It is far more than a meal and a bed for a night.
There are crisis accommodation facilities and other services for those who are at-risk or experiencing homelessness.
We are unique: a local, secular, charitable organisation focused on people experiencing homelessness and other marginalised communities in Sydney.
Your tax-deductible donation to the Haymarket Foundation will make a big difference to people like Samantha who have so little – and have endured so much.
Thank you for your kindness and compassion.