We are national finalists!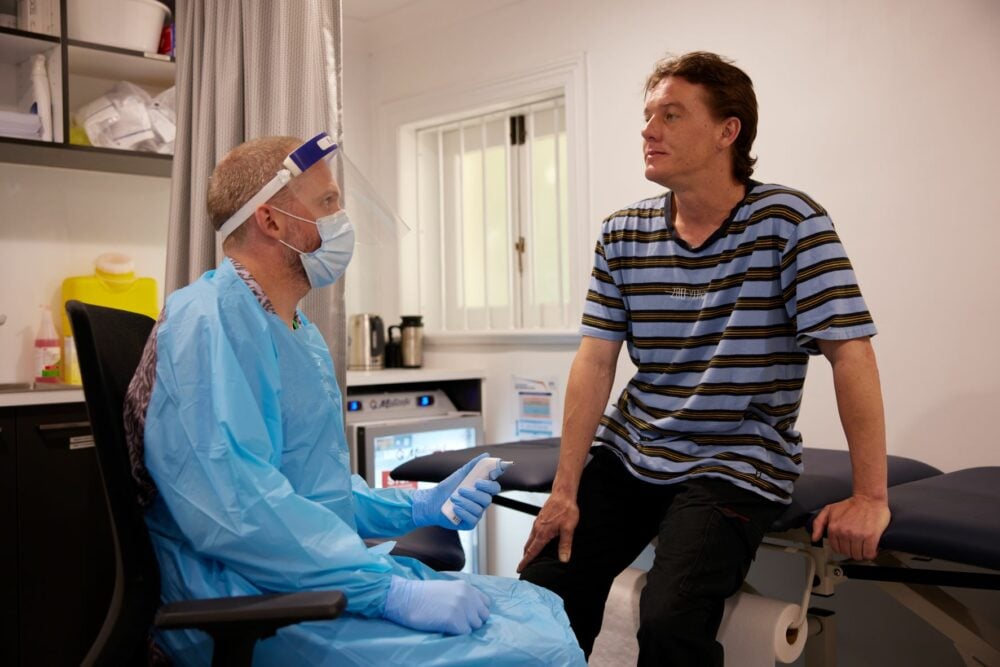 The team behind the Haymarket Foundation's medical practice have been named as finalists in a national award.
The team, which provides accessible health care and chronic care management to people experiencing or at-risk of homelessness, is a finalist in the HESTA Impact Awards.
The service is operating out of a practice in Chippendale, with a purpose-designed drop-in GP practice to open opposite Central Station in late 2022.
The team, many of whom are pictured below, is one of three finalists in the team innovation category.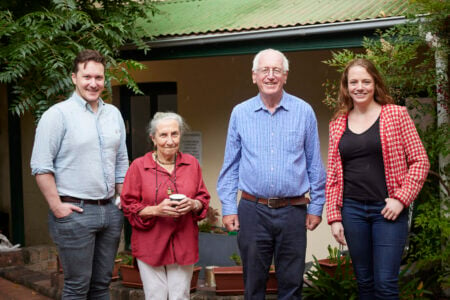 Pictured (l-r): CEO Peter Valpiani, GP Dr Helena Berenson, board member Dr Stephen Wilson and Practice Manager Adelaide Waller.
The winners will be announced in late February, with winners in each of the three categories to receive $10,000 in prizemoney.
You can help support people experiencing homelessness through your tax-deductible donation today.