What is complex homelessness?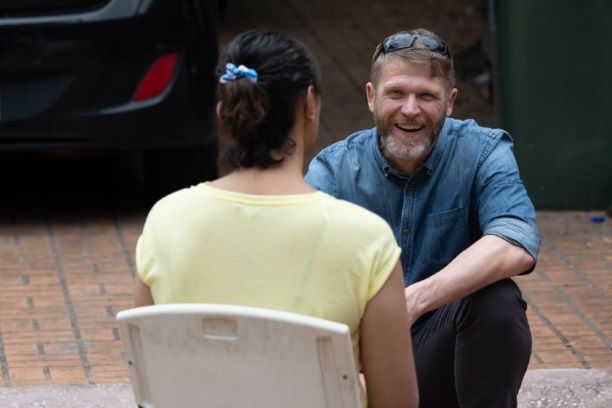 The Haymarket Foundation is known for its expertise in complex homelessness, where people typically spend six months or longer without a permanent home.
"Episodic homelessness can happen to anyone, if they lose a job, or a relationship ends without that individual having a financial independence or other support, for instance," says Grace Rullis, the Manager of Homelessness Services and Clinical Lead at the Haymarket Foundation.
"But when we speak about complex homeless – sometimes known as chronic homelessness – it is quite different," she says.
"People who experience complex homelessness have mental health, alcohol and other drugs issues and often cognitive impairments which means that they are unable to sustain a tenancy."
Other common links are trauma and discrimination – often experienced since childhood. Complex homelessness is disproportionately experienced by people living with a disability, Aboriginal and Torres Strait Islander peoples and the LGBTIQA+ community.
"There are a myriad of barriers preventing these individuals from getting a permanent home and the service sector is generally unable to adapt to their needs or multiple complexities," says Ms Rullis.
The Haymarket Foundation is a secular organisation which provides far more than a meal and a bed for a night.
The Foundation believes everyone has the right to a safe home and we work towards making that happen – despite the challenges.
It finds long-term housing and health solutions for people who are frequently turned away by other services.
Here's a two-minute video featuring the voices what some residents of the Haymarket Foundation's crisis accommodation facility.
And here's a 30-second video.
You can help support people who have been marginalised by society – often for their most of their lives – with your tax-deductible donation here.
Thank you for your kindness and compassion.