Supporting the health of people experiencing homelessness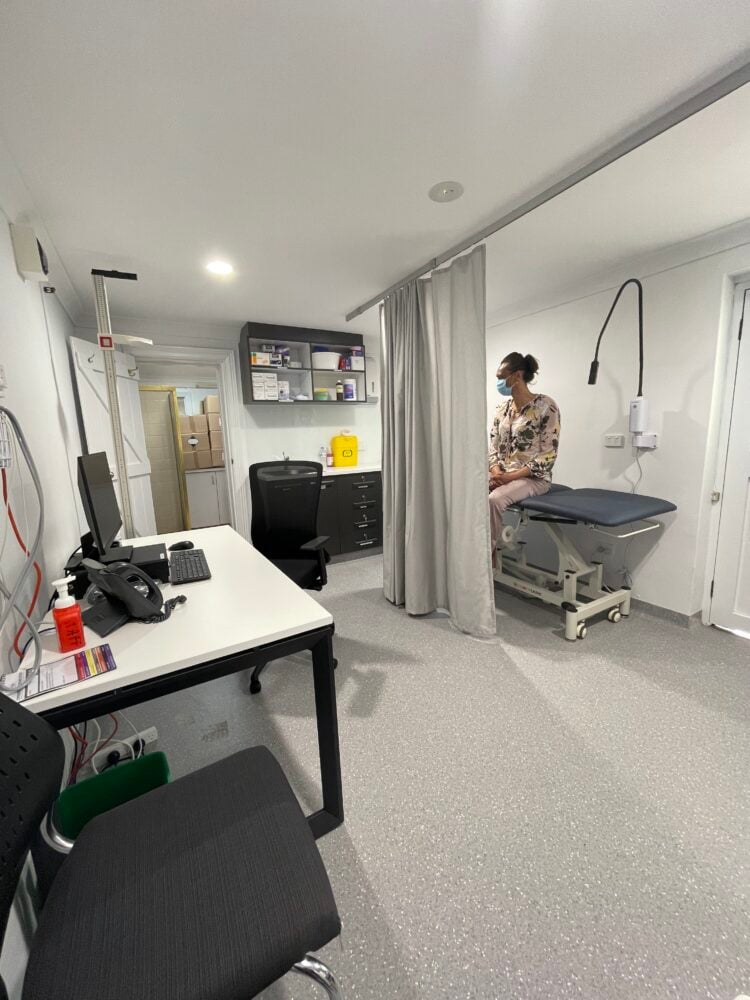 The Haymarket Foundation has been helping support the health needs of people experiencing homelessness since the mid-1970s.
While we will continue with this work through pop-up medical clinics on-site at Chippendale, unfortunately, we will be unable to proceed with a planned fit-out of the medical practice opposite Central Station.
The build has been stopped for a number of reasons, including the following:
Capital costs have risen by almost half, there are building delays and supply chain issues.
The business case was based on bulk-billing. A number of practices relying on bulk-billing are changing that focus, as costs outstrip what Medicare is paying.
Additionally, there is a shortage of medical staff, due to the pandemic.
The landscape has changed: there are a number of homelessness services organisations that have added a medical service (not relying on Medicare) to their offerings.
Some of the developments which are having a big impact on us are COVID, escalating staff costs (to fill in for those on sick leave) and cost of living pressures.
A further constraint is that government funding has not kept place with inflation for many of our services.
The CEO of the Haymarket Foundation, Gowan Vyse, has acknowledged the significant support of Christ Church St Laurence.
"We thank Christ Church St Laurence for believing in us – and for understanding this difficult decision," she says.
The Rector of the Parish Father Daniel Dries says there are further opportunities to collaborate.
"The community of Christ Church St Laurence is disappointed that the medical practice cannot proceed. However, we are currently exploring new initiatives to develop our premises at 505 Pitt St, Haymarket. We hope that, with the Christ Church St Laurence Charitable Trust, the renovated premises will soon be able to offer support to a number of local charities, including the Haymarket Foundation."
For further information, please contact Susi Hamilton Philanthropy and Communication Manager at the Haymarket Foundation – via susih@haymarket.org.au