Our doors and hearts are open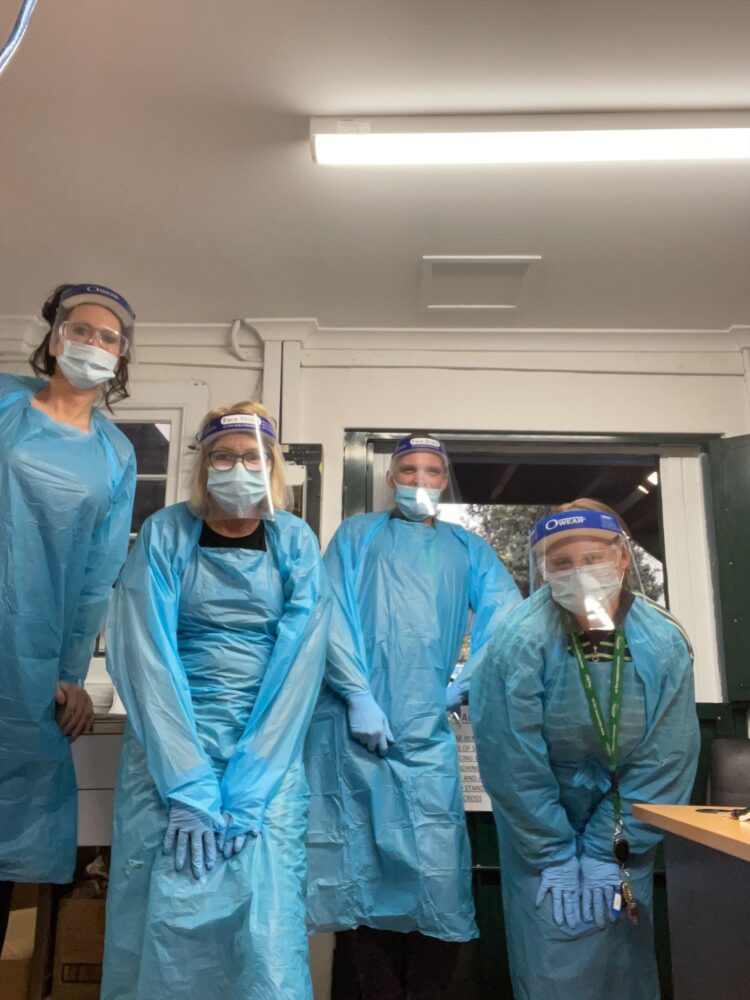 We're not going to lie: this has been a really tough time for the Haymarket Foundation.
But our frontline workers are thrilled to be back on-site around the clock at our crisis accommodation facility in Chippendale. (From Monday 13 September).
We were closed for just over a week for deep cleaning, after one of our residents tested positive for COVID-19 and residents and staff on-site were required to self-isolate.
"The virus is spreading through the homeless community," says CEO of the Haymarket Foundation Peter Valpiani.
"This is causing heightened stress and anxiety for the individuals affected and for frontline staff," he says.
Staff – most of whom are social workers – have been trained in infection control and are required to wear full personal protective equipment when interacting with clients.
A pop-up hub has offered vaccinations to some of our clients who have been temporarily housed in hotel-style accommodation, during this second Sydney lockdown.
"While we know that the peak of this crisis is still coming, we are prepared to deal with it," says Mr Valpiani.
"We are working closely with the Department of Communities and Justice and with the Public Health Units to ensure that any risks are minimized."
The majority of our services are being offered remotely, with staff able to work with clients using phone or video link.
The Haymarket Foundation is known for its work with the most disadvantaged people experiencing homelessness – those with mental health, drug and alcohol issues and frequently lifelong trauma and disability.
The Haymarket Foundation is facing mounting pressure to meet the costs for additional personal protective equipment and other essential cleaning supplies.
Can you pitch in with a donation of any size to help during this critical time?
Thanks for your compassion and kindness