Thank you and COVID (again)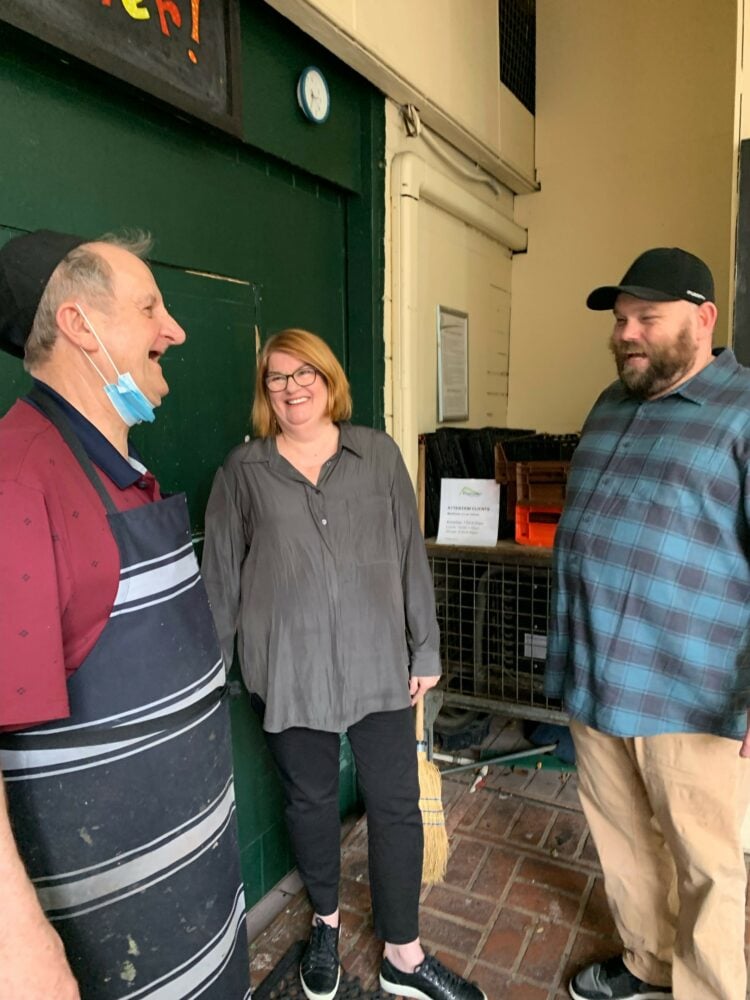 The Haymarket Foundation's CEO Gowan Vyse (centre) with staff.
Since I started as CEO last month, I've been made to feel so welcome: thank you!
Here at the Haymarket Foundation, we try to make people experiencing homelessness also feel like they are valued and part of something.
That's why I am writing to thank you for your incredible generosity to our winter appeal.
We reached our target of $45,000 – which will help provide warm meals and other necessities for people experiencing homelessness in Sydney.
From the bottom of our hearts: thank you!
We could not have done it without you: our wonderful donors, supporters, neighbours, colleagues and peers!
Another wave of COVID:
This support is particularly meaningful, as we are facing another very challenging winter, with another wave of COVID and a virulent flu strain.
The Haymarket Foundation is doing all that it reasonably can to optimise the safety of its clients and staff with the emergence of the newest COVID-19 variants.
We remain at a somewhat reduced capacity – there are 22 residents in our crisis accommodation facility which can house a maximum of 28 people.
We are planning to use our medical practice on-site at Chippendale to provide vaccination with the fourth COVID-19 booster for those who are eligible as well as influenza vaccine.
Non-frontline staff are  encouraged to work from home. When we are indoors, physical distancing is maintained and masks continue to be worn.
Our staff remain incredibly dedicated – and those on the frontline are maintaining the most stringent of infection control procedures to keep everyone safe. (This achievement has been acknowledged in the recent assessment by the Australian Council on Healthcare Standards.)
We love the work we do and are so thankful for your support during this critical time.
Very best,
Gowan Vyse